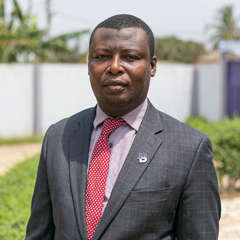 Sylvester Freeman Anowie
Country Representative
Sylvester joined Bethany Christian Services Global (Ghana) in July 2018 as the Business manager. Sylvester has a proven expertise in driving efficiency and productivity through evaluation of financial management systems and implementation of process improvements. Sylvester is a Chartered Financial Economist and a member of the Global Academy of Financial Managers; he also holds a Master's degree in Finance.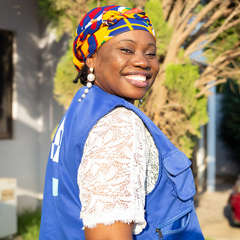 Bridget Mahoney
Family Preservation and Empowerment Manager
Bridget serves as the family preservation and empowerment manager, preparing and empowering vulnerable families to reach a higher level of independence. She is also instrumental in Bethany's training programs. Prior to her current role, Bridget served as the placement manager for intercountry adoptions, helping place children in loving families in an era where there were reforms. She started her career with Catholic Action for Street Children with a proven record of transformational leadership, project management, case management, facilitation and training, and creative communication skills. Bridget brought social issues to the attention of the public by writing and producing a documentary on street children dubbed "Ray of Hope" and a host of other articles. Her staunchness to the empowerment of the less privileged is what inspires her. She has associate degrees in social work and commonwealth youth development, a bachelor's degree in counselling, and a Master of Philosophy in Counselling Psychology.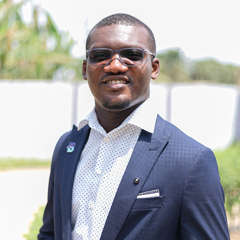 Isaac Yeboah Agyei
Social Worker for Foster Care
Isaac serves as the foster care program manager. He holds a first degree in social work and a master's degree in public policy and management, and he has over eight years of experience working with vulnerable children. Before joining Bethany, Isaac worked as a social worker at Hope Children's Village, where he reunified many children and prevented the separation of several children from their families. He has the desire to see children nurtured and protected in loving families and considers himself an expert in care reform. Isaac is a passionate social worker with strong program design, writing, and research abilities.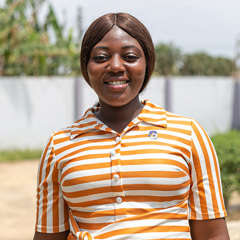 Rita Boadi
Social Worker for Adoptions
Rita serves as the adoption program manager. She joined the team as an intern in the year 2014 and became a full-time staff months later. She holds a first degree in social work and believes children are precious gifts from God—and must be treated as such. Rita has exceptional skills in assessing the needs of vulnerable children and has a passion to see children thrive in safe families. Prior to her current role, she played a vital role in the foster care program. Her ability to interact with families and maintain healthy professional relationships leads to the placing of many children in temporary families while seeking for permanent options.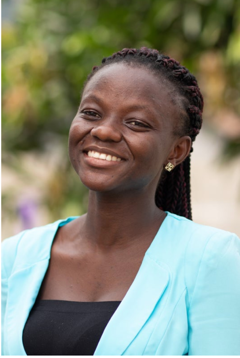 Gifty Awani
Finance Officer
Gifty Awani is the the Finance Officer for Bethany Christian Services Global ( Ghana). She is responsible for managing the organization's administrative services, finance and ensuring financial sustainability. She holds a first degree in Sociology and Philosophy and a Master of Business Administration (MBA) in Finance. She joined Bethany Ghana in September 2018 as a National Service Personnel where she assisted in the foster care department and performed administrative roles alongside. In 2019 she was moved to the finance department and assisted the then Business Manager as a volunteer where efficiency in the finance department was greatly achieved. She assumed her current role in April, 2023.