International Day Of The Girl Child: Celebrating The Resilience Of Justina Duarfo
Bridget Mahoney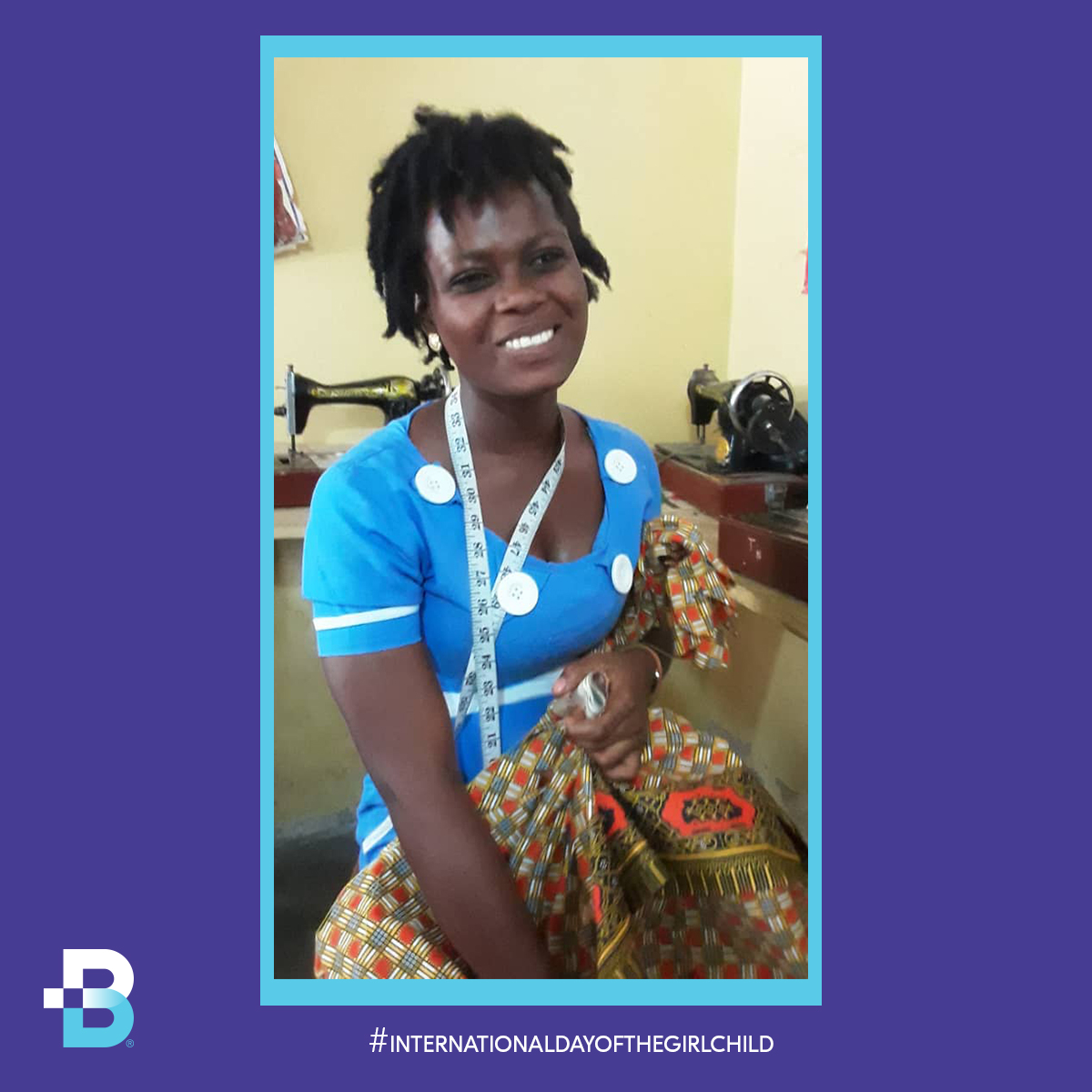 The International Day of the girl child focuses attention on the need to address the challenges girls face and to promote girls' empowerment and the fulfillment of their human rights. In the past years, unique themes have been adopted to promote the day's celebration and the focus for the entire year. We have had themes like "Girl's force: unscripted; unstoppable!"; "My voice, our equal future"; and this year's theme due to the impact of covid-19 and the increased accessibility to technology, goes " Digital generation; our generation".
Today, many people have embraced the promotion of girls' rights and empowerment and more girls are getting the right to education and other forms of protection. Many parents now appreciate the need to empower their girl child as against what existed in the past especially in the developing world where girls' rights and empowerment were disregarded. With all the strides made so far in the advancement of the rights and empowerment of the girl child, orphaned and vulnerable children continue to lag in the realization of their dreams and aspirations.
Bethany Christian Services for the past few years in Ghana has supported the promotion and empowerment of girls through the Family Preservation and Empowerment and Pregnancy Counseling Programs. Bethany has been a beacon of hope for these girls who are today living their dreams and contributing to the development of the country. It is sometimes challenging regardless, trying to help these girls as they have personal emotional, social, and situational encounters that impede their progress to empowerment, but the programs are tailored to address all the seen and anticipated issues that are likely to come up in efforts to help.
One of the girls in Bethany's program, Justina, an orphan who lost her dad before birth and mum sometime after her birth. Justina was raised by her grandmother who also had challenges nurturing her especially at the onset of puberty. This necessitated a change in care and location for her to be with her older sister where she could attend school. Bethany met Justina in this state. Things took a different turn when Justina had no interest in continuing with formal education and wanted to learn a vocation in sewing. She got pregnant along the way, but Bethany did not give up on her as she was supported throughout her pregnancy term. After giving birth and weaning her child, Justina's son was enrolled in school whiles she also started her sewing training as the beginning of her empowerment.
Due to her zeal to learn this vocation, the motivation she had from the staff of Bethany, and the need to fight for herself and her child, Justina has successfully gone through training and has passed all required exams awaiting graduation. Nothing could stop her, not even pregnancy!
As we commemorate this wonderful day of the girl child, join Bethany to celebrate all the beautiful girls around us especially those who need us to push through to empowerment! Bravo to all girls; happy girls' day!!!