Calling on Volunteers to Mentor Youth
"Volunteering with Bethany has served as a way of giving back to society and getting to understand the vulnerable in society.
Charles Wundengba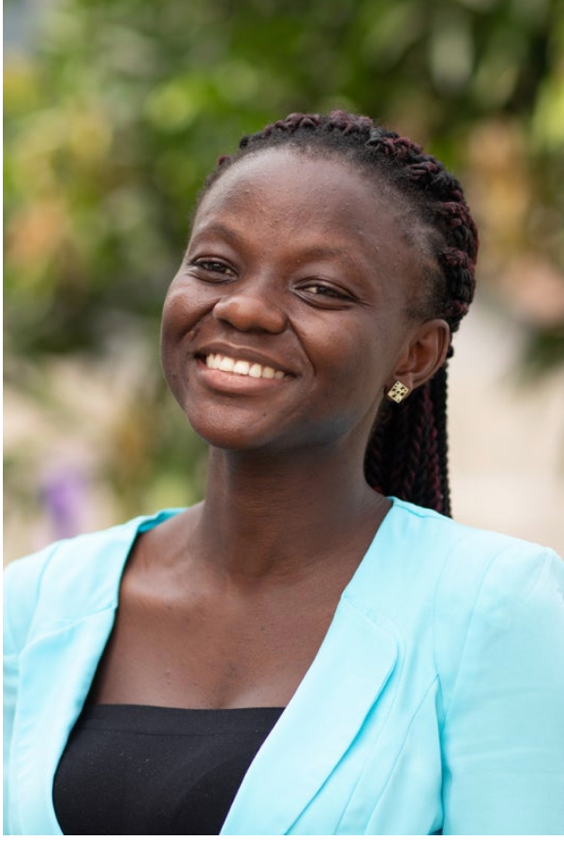 Gifty Awani, one of our dedicated volunteers, has been with Bethany Ghana for three years. She learned about Bethany through the Department of Social Welfare (DSW), when she was initially posted to undertake a one year mandatory National Service having completed her first degree program at the University.
Subsequently she was referred to Bethany Ghana by DSW to serve there as part of government requirement. After her service, she decided to volunteer with Bethany. She has shared how her experience has impacted her life, "It has also contributed to my personal development by building my confidence level and giving me a lot of exposure just to talk about a few." Bethany Ghana is seeking volunteers to mentor youth who are transitioning to independent living. These young people face numerous challenges as they strive to become self-sufficient. But with your help, they can achieve their goals and thrive.
Becoming a volunteer mentor with Bethany Ghana is not only about making a difference in the lives of others; it's also an opportunity for personal growth and development. As a volunteer, you will gain valuable life experiences, build your confidence, and broaden your horizons through the exposure and learning opportunities available. You will also be part of a supportive community of like-minded individuals who are passionate about making a positive impact.
"Volunteers are the heart and soul of our organization, and their dedication to mentoring and guiding young people is what makes possible the work we do," said Sylvester Anowie, Country Representative for Bethany Ghana. He continued, "By volunteering with Bethany, you will have the opportunity to make a difference in the lives of young people and to help empower families in our community. Together, we can work towards our shared goal of building strong, self-sufficient communities where families can thrive."
Our volunteers come from diverse backgrounds and walks of life, but they all share a passion for making a difference in the lives of the youth we serve. As a volunteer mentor, you will play a vital role in supporting youth in their journey towards self-sufficiency.
To qualify, you must be a mature believer and have lived in the community for at least 5 years, possess good mental health, and have a good moral reputation. Most importantly, you must be willing to mentor young people and provide them with the guidance and support they need to successfully graduate from vocational skill training or school. This is a voluntary role, and no financial compensation is provided. You must also reside in any of the following communities: Winneba, Dansoman Last Stop, Gbewa, Weija, Pantang and Obom.
What will I do as a volunteer mentor?
Your duties will include mentoring young people, regularly checking on mentees and sharing information with the Program Manager at Bethany Ghana. You will also serve as a liaison between mentees and instructors with support from the Program Manager and provide general guidance for the youth. Your involvement will make a meaningful impact on the lives of these young individuals, empowering them to build a better future for themselves.
To apply, visit ghana.bethany.org/en/contact-us and take the first step towards becoming a volunteer/mentor with Bethany Ghana. Apply now and be a guiding light for the youth in your community!